Contact Van Wagoner Boats, Inc.
Thank you for visiting our website. We hope our site presented us to as the most professional, reliable, and reputable boat repair shop in the Pinellas/Tampa area. Van Wagoner Boats has been serving Clearwater, Tampa, and the greater Pinellas/Hillsborough area for over 74 years and we are positive that you will leave here Satisfaction Guaranteed! For affordable and professional fiberglass boat repair, custom fiberglass, marine damage insurance estimates, outboard engine repair, gelcoat repair, transom repair, and even a complete boat restoration we're confident that you'll be happy! We hope we've provided you with enough information about our company so you feel that Van Wagoner Boats is the right choice for you.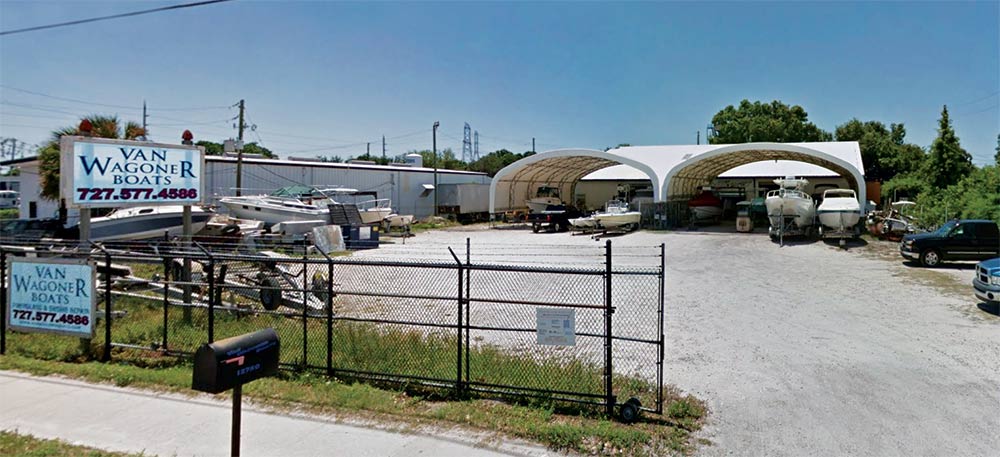 Please feel free to stop on by and get a free, no-hassle estimate for what you're looking for. Or call us and get a quote right now over the phone. Have a non-urgent question or a detailed request that you'd like to write out for us? Then just use the form below. Thanks, we look forward to meeting you and your boat!
Contact Info:
12750 49th Street N. Clearwater, FL 33762 (727) 513-1686 Fax: 727-572-8534
Business Hours:
Monday: 6am - 5pm
Tuesday: 6am - 5pm
Wednesday: 6am - 5pm
Thursday: 6am - 5pm
Friday: 6am - 5pm
---
Need An Estimate?
Email Us Photos of your Boat:
---
Leave Us A Review!